Next Shipping Day 3rd December

We are now in the process of moving Technobots 120 miles North to the Town of Rugby. You can still place orders on-line as normal but they will not be dispatched until after we re-open on the 3rd December
Machining Services
Our machine shop is also being re-located so we are unable to carry out machining modifications on gears, sprockets, pulleys etc. Any order placed which includes machining options is unlikely to be processed until mid December.
---
Dive in to Model Submarines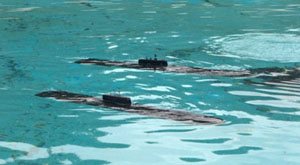 We operate swimming pool runs about three to four times a year for radio control model submarines. These are held in London and surrounding counties. We communicate via email and through a free Facebook site.
Just a few of the companies Technobots are an official distributor for: